My sweet boy turned 5 this week.  Today, we threw him a superhero birthday party.  I still can't believe I have a 5-year-old!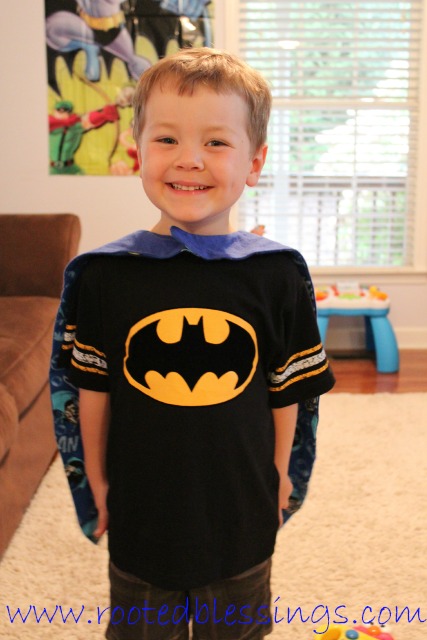 We completely decked out the house!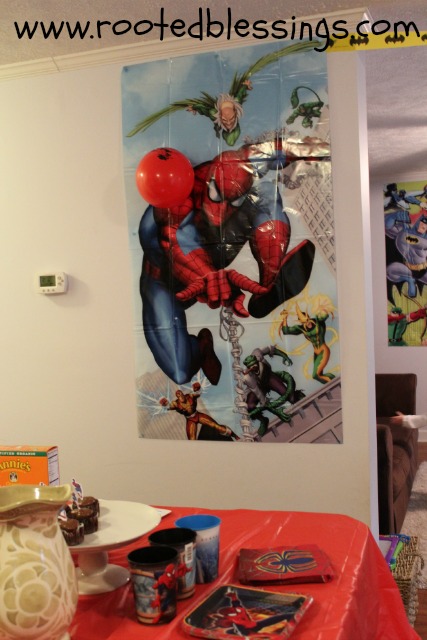 We got a little wild with the silly string.  After all, silly string can also be known as Spider Man's web.  I gave special instructions to NOT EAT any silly string.  This was for my 3-year old who I have had to ban from play-dough several times for eating it.  She will eat anything.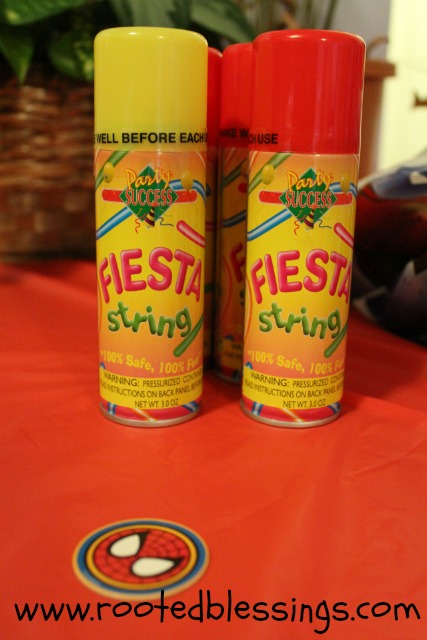 We got all crazy, silly wild.  And, it was raining outside.  Good thing we have a covered front porch.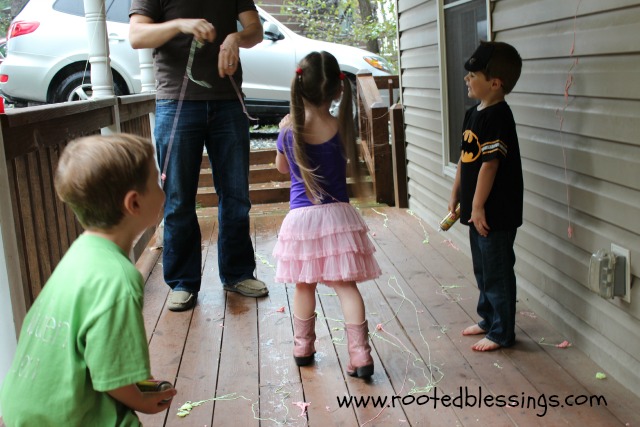 We also had some intense coloring time.  Spider Man is my little man's favorite!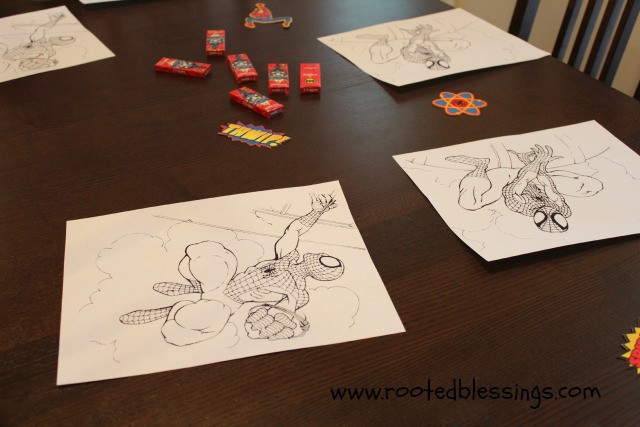 We ate some yummy and healthy homemade marshmallows.  I got the recipe from The Urban Poser via Mommpotamus.  I love them because they are pretty easy and taste fabulous!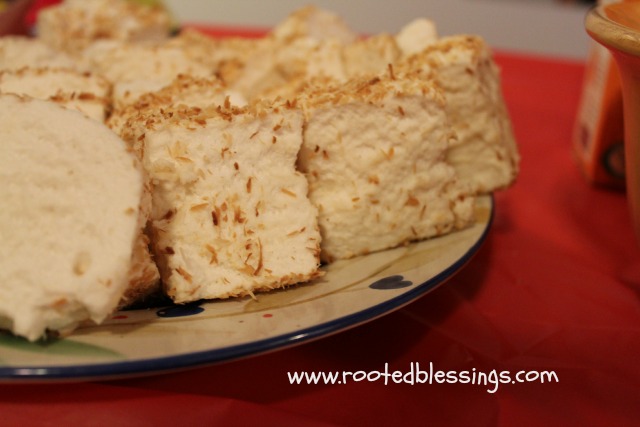 We feasted on very moist gluten free cupcakes with homemade chocolate whipped frosting.  They were made from garbanzo bean flour.  Hubby keeps repeating, "These are so GOOD!"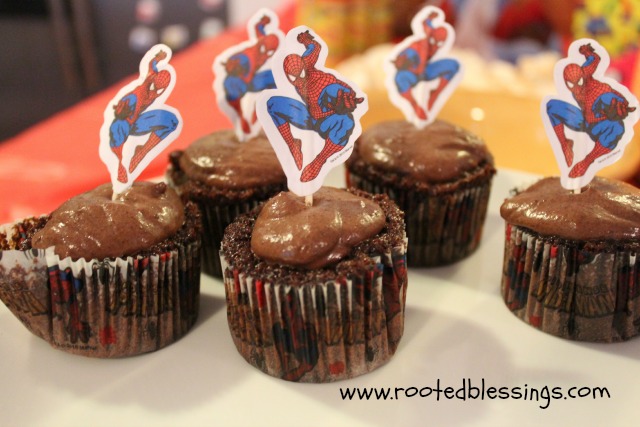 We celebrated this special boy!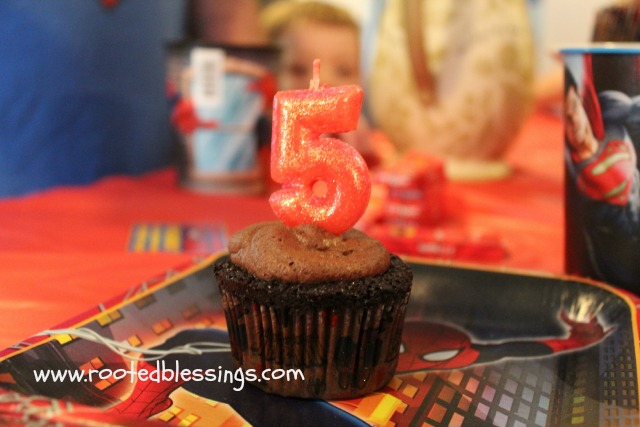 He is my oldest, my first born.  You only turn 5 once!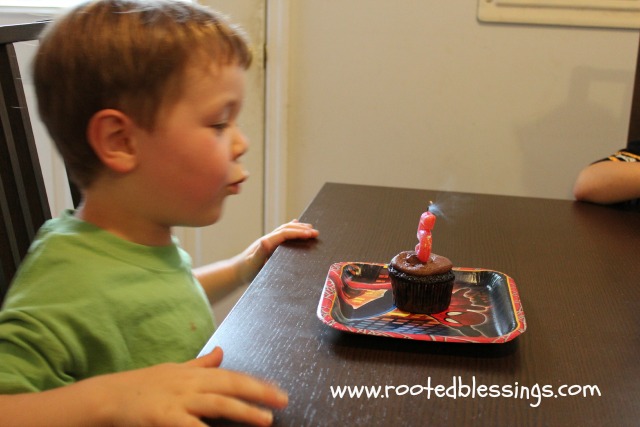 You know, you can serve tasty, nourishing food food even at a birthday party.  The kids will love it and they will never know the difference.