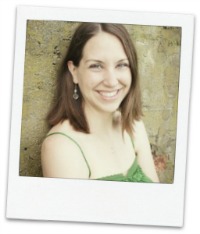 Hi!  My name is Becky!  Welcome to Rooted Blessings, I'm so excited you are here!  I am a wife, mom, Certified Nutritional Therapy Practitioner, a DONA-certified Childbirth Doula, a Family Herbalist, and an Aromatherapy Student.  I am passionate about natural and alternative healing by God's greatest gift, His creation.  I work with clients to support the body to heal by using nourishing foods, herbs, flower essences, and essential oils.  I am continuously amazed by what the body can do when it has the right tools to thrive.  

"Let food be thy medicine and medicine be thy food." – Hippocrates 
My husband Jonathan and I live in the Blue Ridge Mountains and  have enjoyed 10 years of marriage.  We have three babies 10, 8, & 6.  They keeps us entertained and on our toes.  Our life is never boring.
My Passion to Help Others
Being both a Childbirth Doula and a mother of small children I am deeply saddened by the struggles of those who suffer from infertility, difficult pregnancies, and difficult  births. I am overwhelmed by the constant news on my Facebook news feed about friends who have children who are always ill and accept it as normal to have kids with surgeries for tubes, asthma, allergies, ADD, and a whole host of other health problems.  My heart goes out to moms who deal with  a dark cloud of postpartum depression, chronic anxiety, or the feeling of losing it on a constant basis.  As a wellness professional and a mother I can't stress to you enough, it doesn't have to be that way! 
I believe that God is ultimately in control of our health, but I also believe that the number of tools that he gives us in nature for true health is abundant.  I could tell you story after story of children being healed from allergies, asthma, and ADD.  Even my children occasionally get ill, but it is quite infrequent and minor.  I have only given my middle child an antibiotic once, when she was 18 months old.  She is now 5.  My oldest has been given an antibiotic just once and my youngest only has had precautionary one after a major surgery.   Health is a blessing.  I believe that it can be a blessing for you as well!
Our Health Journey
My husband
My husband and I married in 2005.  Before our marriage, my husband had been diagnosed with Hypothyroidism.  After dealing with a few unhelpful physicians and experiencing heart palpitations he decided he wanted to go off his medication.  That was a very poor choice.  Soon, after my son was born, we convinced him to have his blood checked.  The doctor told him that TSH levels were among the highest he'd ever seen (high is bad in this case).  Being of little training I was trying to be a supportive wife and help him naturally.  Even though I am a child of a Chiropractor, I had no formal training a the time and his health really took a nose dive.  He returned to being on medication shortly after the birth of our first-born.
Over the years I have continued to read and research health and wellness.  I consider myself an information/nutrition nerd and read everything that I can get my hands on related to it.   After finishing school for my Nutritional Therapy Practitioner certification I have been working with my husband very closely and placed him on a protocol for overall support of his body.  My husband is currently on an alternative supplement for his thyroid and on a nutrition protocol that I have placed him on. He is doing fabulous and improving!  It has wonderful to see his health improve and his energy begin to return. It is very exciting to see him back to his old extroverted self and enjoying extensive, active time with our children.
Myself
When I became pregnant with my third child I was struggling with feeling like I was "losing it" often.  There are countless words that I wish I could return to my mouth when getting irritable with my children.  I may not have struggled with postpartum depression right after the birth of my children, but I often wonder if that is what I have experienced months after the fact.  I have struggled with an increasingly low libido and overall anxiety.  Sometimes, it is difficult to put yourself on a strict protocol and work on yourself as much as you help other people, but I have seen amazing results placing myself on a nutritional therapy protocol in over to improve my over all mood so that I am a better wife and mother.  I am enjoying life so much more and so excited and motivated to help others experience the vibrancy that I have experienced.
Join Me in This Journey
My heart is for you to be vibrantly full of life.  I want you to experience all that God has for your life.  Sometimes trails and sickness come our way, but we have often been given blessings and tools to conquer these trails.  We just need to know how to use them.  Please, follow me by subscribing to my newsletter, "like" me on facebook, Pin with me,  Add me on G+, tweet with me on twitter, or Follow my crazy family on Instagram  All my training and certifications are listed below.  I am not currently taking clients.  Please check back later if you are interested coaching services.

My Training:
Transformational Coaching Method Certified, January 2016
Aromahead School of Aromatherapy Student, September 2014
Nutritional Therapy Practitioner from the Nutritional Therapy Association 2013 (NTP)
Family Herbalist, Vintage Remedies School of Natural Health, December 2012 (FH)
Hypnobabies Childbirth Hypnosis Doula, 2012 (HCHD)
DONA Certified Childbirth Doula, Certified February 2013 CD(DONA)
Bachelors of Arts in Psychology, University of Missouri-Columbia, 2003 BA
PAID ENDORSEMENT DISCLOSURE: In order for me to support my blogging activities, I may receive monetary compensation or other types of remuneration for my endorsement, recommendation, testimonial and/or link to any products or services from this blog.