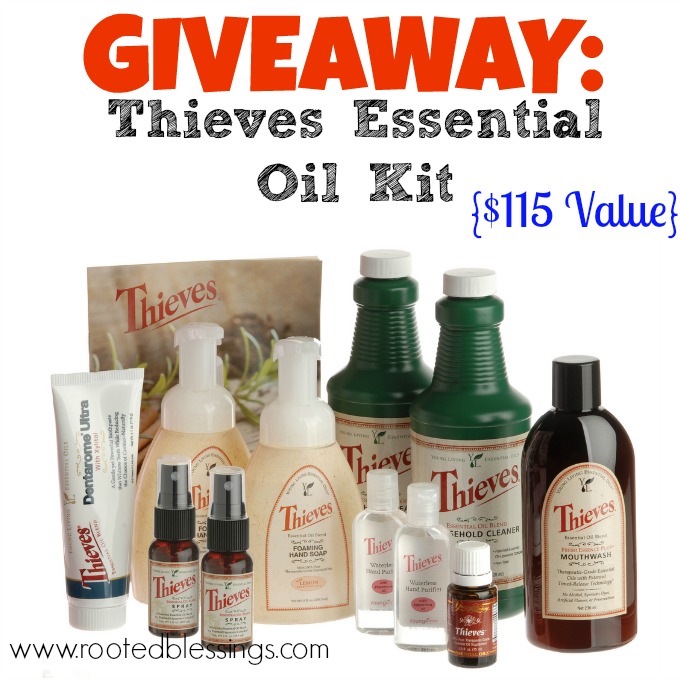 Congratulations to the winner…
A winner for our favorite essential oil kit has been chosen.  It is a fabulous time of year to win this kit.
Congratulations to Peter V.  with the email  pvi…@g…com
Peter won by "liking" Rooted Blessings on Facebook.
Peter, you have 48 hours to claim your prize.  Please email me at rootedblessings [at] gmail [dot] come and I will ship it your way!
If you didn't win…
The Thieves Kit will for sure keep your family from getting sick!  If you didn't win the Thieves Essential Oil Kit visit my essential oils page and go get your own!  You will be so thankful that you did!
Come back in a few days for another great oily giveaway!