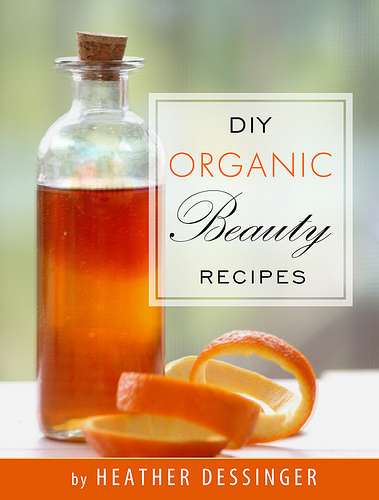 Have you ever made any of your own beauty care products?
It is such an easy task.  You can indulge yourself even on a small budget and have toxin-free beauty care products for yourself and your family.  You can save loads of money!  Loads!  Especially if you are regularly purchasing natural or organic personal care products.
DIY Organic Beauty Recipes is Heather's most popular book and for 10 days only it is 25% off.  She has helped lots of people save buckets of money by just making their own non-toxic and organic beauty care products.  Many of these recipes are so simple that they only take seconds to make up and they are fabulously amazing.  Trust me, you will save so much money from purchasing this book and creating the recipes in it you won't even know you spent it. 
Now, she doesn't run sales very often, so take advantage of this offer and order right away!  You can use the sale code SAVE25 to take advantage of this super sale.  The last time she offered a sale was last December almost a whole year ago.   Don't miss out on this great offer sale ends October 10th 2013. 
Let's talk about some of my favorites for a minute…
Mint Chocolate Body Butter, can anyone say Christmas presents?  Or, you could just completely pamper yourself by rubbing this on your tired feet at the end of the day.  My 3-year old is sitting here next to me as I type this saying, "Mommy so yummy!  Yum, yum, yum!"  She is a chocolate lover.  Just take her word for it.  I wouldn't recommend eating it, but you probably could since the ingredients are so natural.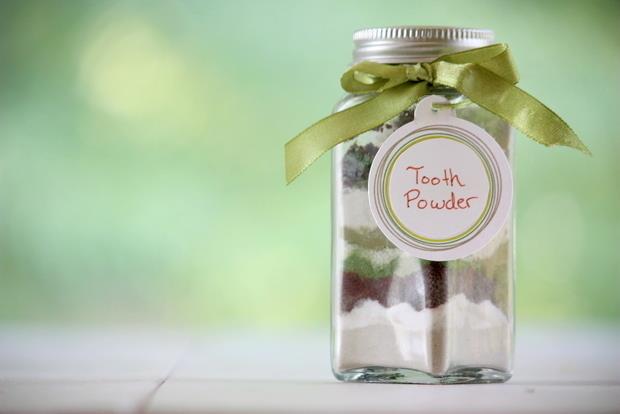 Tooth Powder, go ahead just ditch that expensive organic toothpaste you've been using and make your own.  I love this recipe it is so simple to mix the ingredients and brush.  There are so many great minerals in this powder  that will help your teeth stay strong.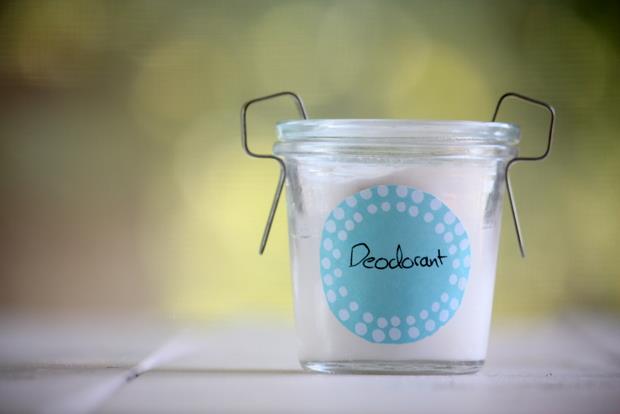 This is the deodorant of all deodorant.  It kills man stink, thus the name Man Stink Deodorant.   This recipe is SO EASY, will keep yourself and your man free of stink you'll be happy with the book just for this recipe.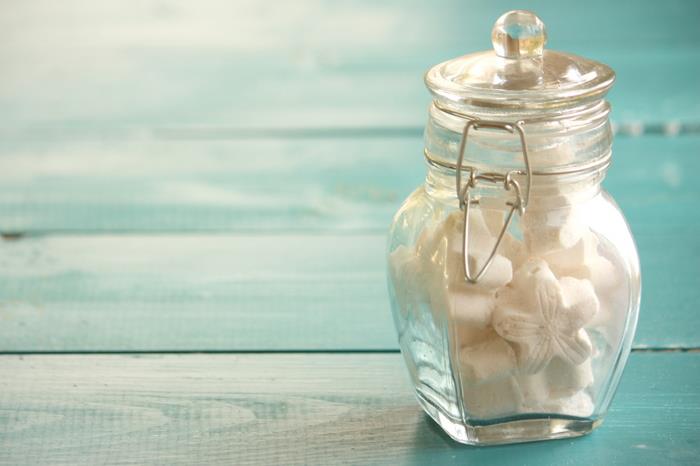 These homemade bath bombs would be such a great Christmas, birthday, or New Years gift.   And, you can make them any scent that you desire.
Now, these are just a few of my favorites.  Heather's book contains 50+ recipes for your beauty care enjoyment.  It contains recipes for soaps, butters, balms, hair rinses, and more.  Click here to find out more or purchase this useful and amazing book!
Don't forget to use the code SAVE25 on your order to receive the discount!  Sale ends October 10th, 2013.