Welcome!  Are you ready for a personal certified health coach who looks at the body as a whole instead of just parts?  I'm here to help give you the support you need along each and every step of the way.  Please review my FAQ page if you want more details on my training.
My consultations are comprehensive as I have an entire toolbox in order to help clients individual needs.  I am trained to support the body in healing with foods, essential oils and herbs.  My past training in psychology and life coaching also aids in managing lifestyle change recommendations.
Let my extensive training and knowledge help you get the tools that you need to be as healthy as possible!   The packages listed below are quite comprehensive.  If you desire supplements they can be recommended for faster healing, but are not required.   Supplements are an additional cost and are not included in pricing below.
Allow my expertise to work for you and use the email below to book your session or to determine if my services are a good fit for you.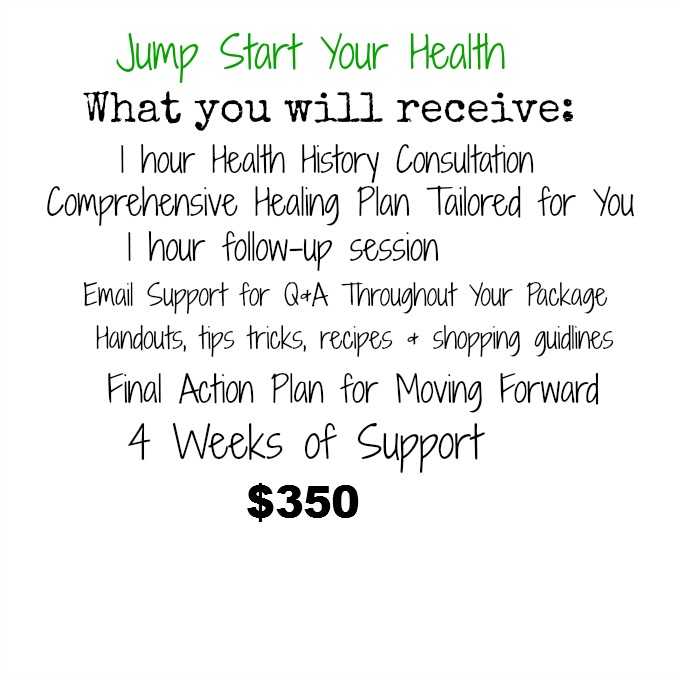 Additional hour support appointments are available for an extra fee upon request.
Please use the form below to contact me for questions or to begin your session!
[contact-form][contact-field label='Name' type='name' required='1'/][contact-field label='Email' type='email' required='1'/][contact-field label='Website' type='url'/][contact-field label='Comment' type='textarea' required='1'/][/contact-form]