It is pumpkin season again.   This is my favorite time of the year!
 You see, I have an addiction.  I am completely addicted to this amazon winter squash.  My favorite part of fall is pumpkin, and Thanksgiving.  I am so devoted to pumpkin that I have a pinterest board just to catch pumpkin recipe yummies that fly through my feed.
I am pretty sure that pumpkin is one of those foods that you either love or hate.  You are either obsessed with it or you want absolutely nothing to do with it.  Clearly, I have an obsession.
For all the pumpkin groupies out there I have put together this delightful round up of healing food recipes from all your favorite real food bloggers.
Don't hoard all these fabulous recipes in one place to yourself.  Make sure you pin them share them with your friends. 
Breakfast
Believe it or not, it is better than Starbucks!  Pumpkin Spice Latte from Mama Natural
Pumpkin Pie Baked Oatmeal at Mommypotamus
Pumpkin Pie Smoothie from Rooted Blessings 
Dairy Free Pumpkin Spiced Creamer from The Coconut Mama
Pumpkin Flour Pumpkin Muffins from Empowered Sustenance 
Savory
Crock Pot Paleo Pork and Pumpkin Chili from Primally Inspired
Snacks
Pumpkin 7 Layer Bars from Our Nourishing Roots
Crockpot Pumpkin Custard from Health, Home & Happiness
Pumpkin Bar Recipe from Wellness & Workouts
Desserts & Candy
Pumpkin Spice Poppers from Rubies and Radishes
Coconut Flour Pumpkin Chocolate Chip Cookies from Frisky Lemon

Don't these Pumpkin Cake Bars With Cinnamon Icing look de-lish from Food Renegade?

Pumpkin Cupcakes with Maple and Cream Cheese Frosting from Ancestral Nutrition
Spiced Pumpkin Cupcake recipe from The Nourishing Gourmet
Reeses Pumpkin and Peanut Butter Cups from Chocolate Covered Katie
Pumpkin Cheesecake Cups from Primally Insipred
Pumpkin Bread Pudding from A Girl Worth Saving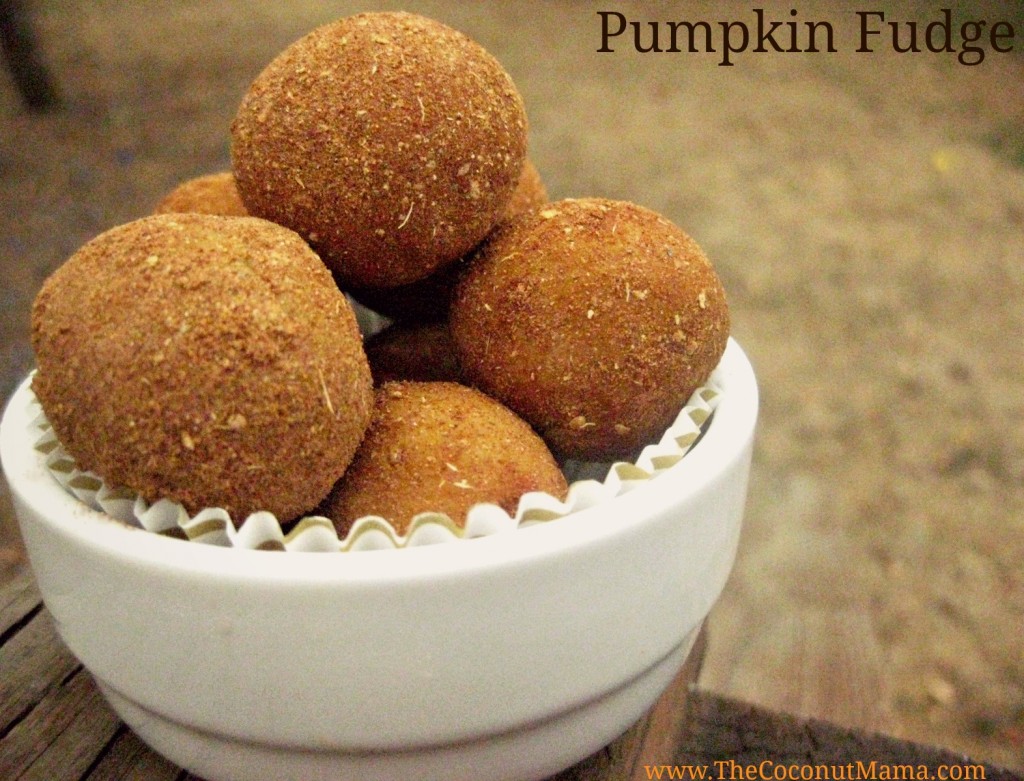 Pumpkin Fudge from The Coconut Mama
Pumpkin Ice Cream from The Holistic Squid
Instant GAPS Pumpkin Pudding from Empowered Sustenance 
Grain Free Pumpkin Cookies from The Healthy Home Economist 
Pumpkin Roll from from Primally Inspired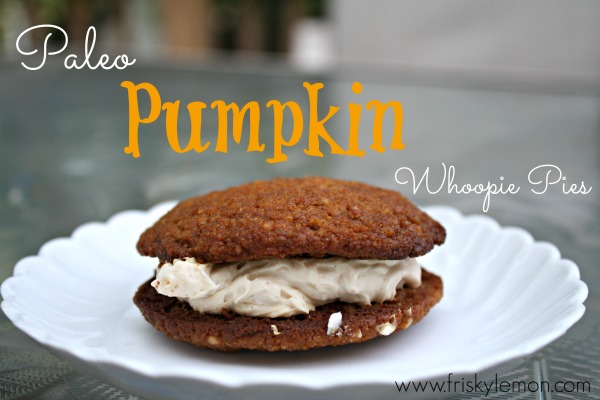 Pumpkin Paleo Whoopie Pies from the Frisky Lemon
Pumpkin Chocolate Mousse from Nourish with Karen
Pumpkin Souffle from Primally Inspired
Pumpkin Cheesecake Brownie Bars from Homemade Mommy
Now, don't forget to share this amazing goodness with all of your friends!