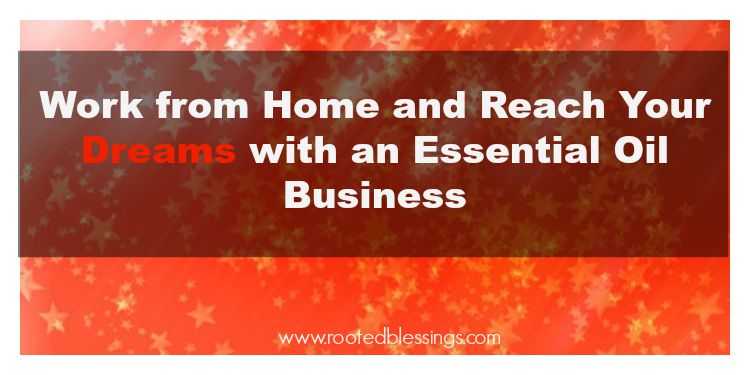 Do you have a desire to legitimately work from home?  Do you want to make your own schedule and work on your own timetable?  Do you want to be able to spend more time with your family and/or do the things you really want? Do you have a passion to make a real and lasting difference in people's lives?
If you answered yes to all these things, then being part of our Revolution Oils team may be right for you!
For nearly seven years I have attempted to make a noteworthy income by working at home.  Finally, a year and a half ago I found a business that has been not only a blessing financially, but it has also grown me into a better person.   My Young Living business has stretched me by growing my leadership skills and my love for people.  I now have more time to spend with my kids, we have been able to pay off debt, put 3-6 months savings in the bank, and allow my husband to quit his job.
In the pre-recorded webinar below, you will hear more about my story as well as my dear friend Kate's story about how we realized our dreams with our Young Living business.  We have many members on our team that have seen the same amazing things happen financially. We also have members of all walks of life that are moms, dads, yoga instructors, Chiropractors, single folks, people from all over the world, 16, 17, 18 year olds or older, or just people who want to make an impact in their community.
To be honest with you, I had just started my blog when I jumped into the business side of Young Living.  I didn't have any amazing readers like you to read my content.  That just proves that you don't have to have a blog for a Young Living business to work for you.  So, I'm going to tell you right now… If I can do it, you can too!  
Our Revolution Oils team believes that, If you can dream it, you can do it!  If you are interested in building a Young Living business you can do so at your own pace and speed. As you grow you will experience the time freedom and character building that a Young Living business has to offer.
Watch below to listen to my story of how I made a Young Living business work for my family:
If this webinar resonated with you we would be honored to welcome you into our Revolution Oils family.  We promise to cheer you on every step of the way.  It's an amazing journey!
How to Get Started: 
Click HERE or click on the red Get Started Button below.
Join as a wholesale member with my member number 1440595.
Purchase any of the Premium Starter Kits.  Kits start at $160 for 11 bottles of the most used essential oils and a diffuser.  This is 50% off the retail price.  You can pick the kit of your choice.
I will send you some of my favorite reference materials so that you can get started learning about your essential oils.
Email me at rootedblessings@gmail.com and let me know that you saw the business building webinar and that you'd like to get plugged in to our optional business builder group.  (You do not have to build a business to be a wholesale member with Young Living, so purchasing a starter kit is great for everyone!)
I can't wait to connect with you!
Would you share this post with your friends?  Pin it HERE.