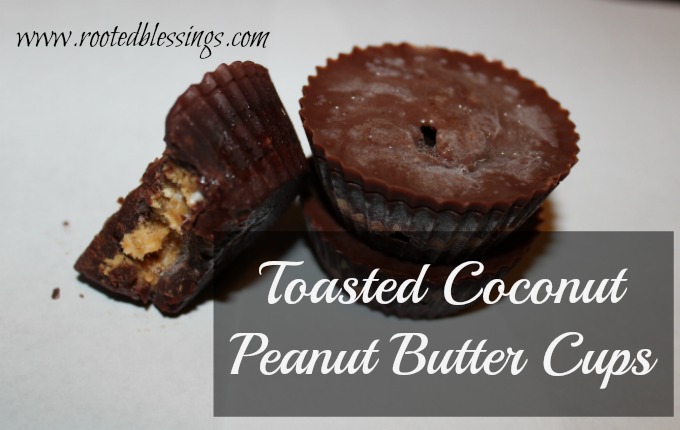 I enjoy coming up with some of my own candy recipes, I really do.  Toasted Coconut Peanut Butter Cups?  YUMMO!  They almost taste like the store-bought kind.  I think you will love the recipe below.  They are wonderful for snacks on the go or thoughtful handmade gifts to others in your life.   They are super fun holiday treats.  Maybe since I am posting them after Christmas you can enjoy them for a New Years Eve treat.   
But, even though I enjoy putting together some of my very own real food, homemade candy recipes for you to enjoy, I want to make sure you know about  The Paleo Sweet Tooth starting with this Chocolate Mortar recipe.  On second thought, maybe I will just be running to The Paleo Sweet Tooth for all my cravings and leave the experimenting to Alison just because the recipes are so incredibly yummy.  And, let's be honest, her photography is way better than mine.  The photos in her ebook are absolutely gorgeous.
It doesn't matter if you choose to purchase The Paleo Sweet Tooth or stick around here to see if I come up with some more yummy candy recipes (or both).  You'll have to try out these Toasted Coconut Peanut Butter Cups and tell me what you think.  I do hope you think they are fabulous! Enjoy!
Toasted Coconut Peanut Butter Cups
Ingredients: 
1/4 cup shredded unsweetened coconut
1/2 cup peanut butter (You really could use any nut butter, but of course you wouldn't get the chocolate peanut butter combo)
2 tbsp honey
5-10  drops stevia extract (or more to taste) *optional
1/4 cup raw cocoa powder
1/4 cup coconut oil
2 tbsp cocoa butter (optional)
Directions: 
1. Place shredded coconut in a skilled on low warm until it turns a golden brown.
2. Melt coconut oil, cocoa butter in a double boiler and add cocoa powder and stevia extract.  You can add a small touch of honey, but too much will cause the bottom of your cups to be sticky as it sinks to the bottom when cooling.
3. Pour 3 tbsp of coconut oil mixture into 6 molds place in the freezer.  I like to use Silicone Baking Cups.
 (affiliate link)
4. While in the freezer mix toasted coconut, peanut butter, and honey.  Place in the fridge.
5. When the mixture is frozen, place generous tablespoons of peanut butter mixture on top of frozen chocolate mixture.
6. Cover peanut butter with remaining chocolate.  Place in fridge.
7. Once candy has hardened, enjoy!