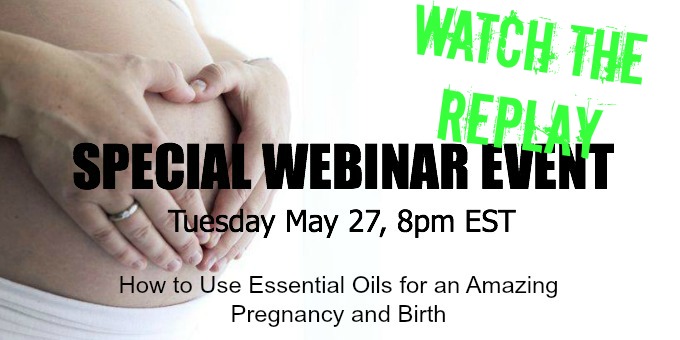 So, you are expecting?  Congratulations!!!!
This live event has passed, BUT you can watch the replay on the link below.  Check it out!
Ever since I started using essential oils, several months ago with the clients that I Doula, every single one has been amazed at the healing powers of essential oils.   It hasn't taken much besides allow them to use my oils to make them believers.  And, each one of those clients are so thankful that I introduced them to this wonderful world of natural healing for pregnancy and childbirth discomforts without the use of over the counter or prescription drugs.