Disclaimer: I did receive compensation to write this post.  Please rest assure, that I only write posts for companies that I truly believe in.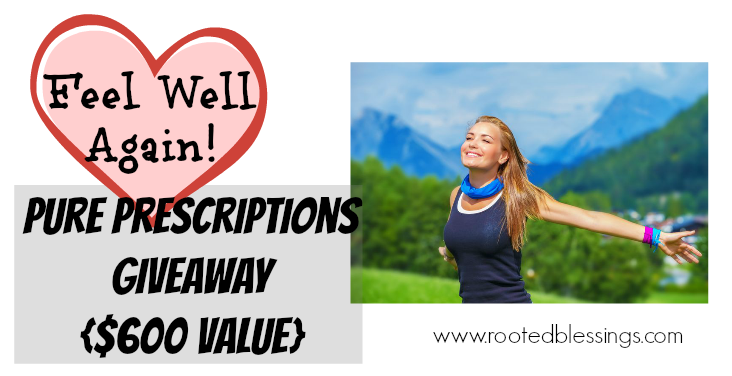 I am very excited for the giveaway this week.  As a Nutritional Therapy Practitioner I am passionate about nourishing the body and balancing body systems through food.
Balancing hormones are no exception.  Many people struggle with PMS, adrenal fatigue, aches, pains, low energy, and migraines due to hormonal imbalances and want to find out what is going on with their body without hitting a doctor's office.  I love the fact that I can have clients order an at home lab test at home or that anyone can take their health into their own hands by ordering at home lab tests to check in on their hormones.
At-home Lab Test Giveaway
This month I am very excited about this giveaway doozie!  I am giving away a FREE at-home 8 panel hormone lab test ($350 value), plus a $250 gift card to spend at Pure Prescriptions ($600 total value).   This 8-panel hormone lab test tests cortisol, DHEA/DHEA-S, estradiol, progesterone, and testosterone. 
Look how easy this is!  You can just get your hormones tested by real healthcare professionals and get back on track towards healing.  Plus, it is totally convenient on your time table. You won't have to figure out when you can head to the doctor's office to get tested and wait around for them to let you know your results.

Pure Prescriptions is an online retailer of professional grade vitamins, health supplements, green drinks, sports nutrition and at-home lab tests. The company has been around for 10 years and prides itself on personalized customer service.  The customer service reps are trained to provide you personal and phone consultations for you for free.
How Lab Testing Works
1. Receive the saliva lab kit in the mail. Collect samples and send back to the lab in the pre-addressed, pre-paid box.
2. Within 1-2 weeks the lab tests are processed and reviewed by Dr. Chad Larson, director nutrition at Pure Prescriptions, certified clinical nutritionist and doctor of chiropractic.
3. You will receive a personalized call from Dr. Larson to discuss your results and create a plan of action on how to balance your hormones.
Pure Prescriptions at Home Lab Tests for Every Health Concern
Hormones for men and women
Gluten and food intolerance
Celiac disease
Bone Health
Adrenal Health
Pre-diabetes
Blood Typing
and much more
Exclusive Discount
Try an at-home lab test from Pure Prescriptions for yourself. Rooted Blessings readers save 25% by using code TBBLOG! Make sure you enter to win this great giveaway below!
How to Enter: 
1. Subscribe for the Pure Prescriptions Newsletter.
2. Like Pure Prescriptions on Facebook.
3. Subscribe to the Rooted Blessings mailing list below:
4. Like Rooted Blessings on Facebook.
5. Gain extra entries below by checking out the other awesome blogs hosting this giveaway!
Make sure you visit all the blogs  below for more entries to the giveaway!
Don't Mess with Mama

Real Food RN

The Healthy Honeys

Natural Family Today

Fostering Nutrition

The Sprouting Seed
MIX Wellness

The Sweet Plantain
20 Something Allergies
Pin the Image Below to Share the Great News!