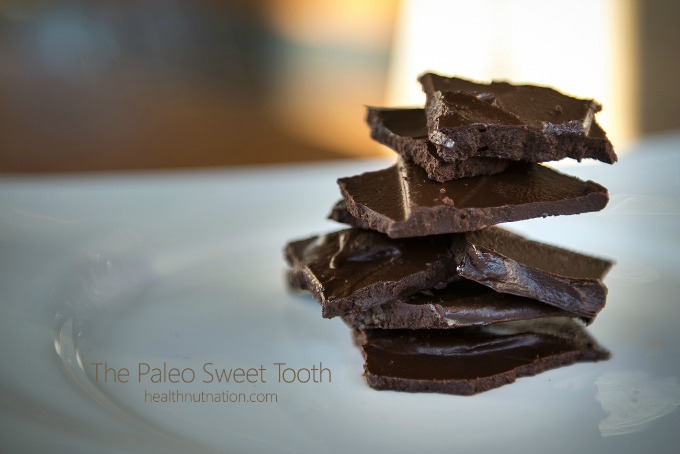 Are you always looking for the perfect Paleo treat?
After all these holiday treats you may want to take a nice, relaxing detox bath.  You also may want to find some tasty Paleo treats that are nourishing, clean to eat, low allergen, look beautiful and taste absolutely fantastic.   I don't know about yours, but my family is always excited when I make a new treat.
Look no further, The Paleo Sweet Tooth is here.  Each and every recipe is dairy-free, gluten-free, grain-free, egg-free and refined sugar free.  These amazing candy recipes will wow your Holiday guests and allow you to keep eating clean all year long.  The Chocolate Mortar Recipe is absolutely fantastic (you get it for free below).  And, you will be so happy with each and every recipe in this cookbook.
My son keeps asking me to see all the photos in the ebook, wow they are so amazing.  I just may be fixing some more of these yummy treats this afternoon.  I can't wait!
Right now you can get The Paleo Sweet Tooth for 40% off with discount coupon YUMMY40.  This makes $12 a awesome deal for a book as tasty as this one.
Did You Know?
Store bought chocolate is often sweetened with refined, nutrient void sugar that also contains GMOs.  It often also contains chocolate that is harvested by children who are working as slaves in horrible conditions. Making your own chocolate is a super simple process where you can not only feel good after eating it, but you can do what you can to not support the terrifying child labor that takes place overseas.  These fantastic Paleo chocolate treats are most definitely fair trade!  Not to mention so much better for you than anything you can purchase in the store.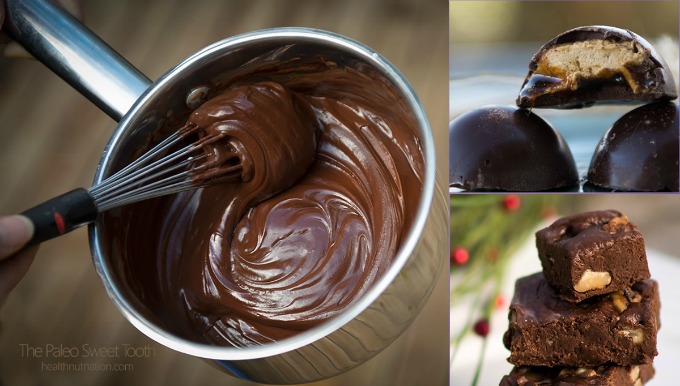 You will really love this recipe.  Once you try it out, stop on by landing page for The Paleo Sweet Tooth and get instant access for the sale price of $12 with code YUMMY40 if you are hungry for more!
Chocolate Mortar Recipe
Ingredients:
Yields 8 oz. chocolate
1 cup Cocoa Powder (I like this brand.)
1/2 cup Coconut Oil (I like this brand.)
4 Tbsp. of honey
1/2 tsp of vanilla
3-6 drops liquid stevia (optional)
Directions:
Melt Coconut oil over LOW heat. Add honey and whisk until dissolved.
Whisk in Cocoa powder.
When you begin to see gloss form quickly remove from heat and whisk until everything is glossy.
Add vanilla and briefly whisk. If chocolate is not sweet enough add a few drops of liquid stevia until you reach desired sweetness.
Spread on a Silpat or unbleached parchment paper and refrigerate.
Or, serve in another fabulous candy recipe from The Paleo Sweet Tooth.