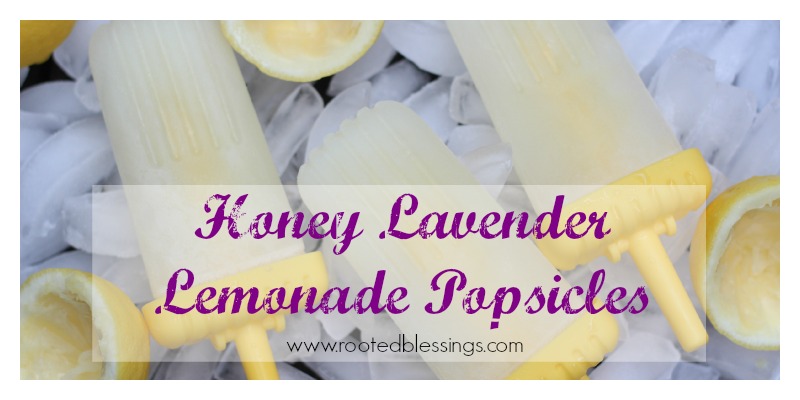 My family loves popsicles in the summer time! 
And, I love dreaming up unique popsicle recipes.  These Honey Lavender Lemonade Popsicles are sure to be loved by you and your family!  
If you've been reading my blog for a while you know that I've become quite the essential oil addict.  There are many popsicle recipes that can burst with flavor when they contain just a few drops of  100% pure therapeutic grade essential oils.  You won't want to use anything else for your summertime recipes.  I will only recommend to you the very best products I find, so I don't recommend any substitutes in essential oils.
If you have any sweet little popsicle lovers in your family like I do, then you will want the very best for them too.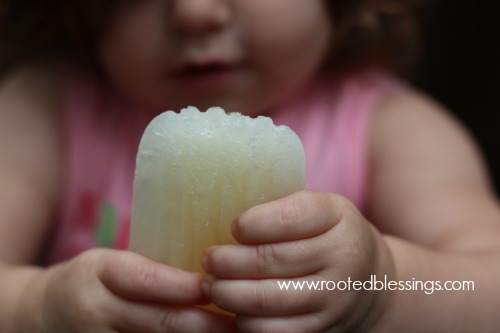 Now, I want you to know that I don't recommend consuming essential oils internally in excess.  But, I do love that some essential oils can greatly enhance the flavor of your food.  Plus, you will definitely reap the health benefits that those particular oils have to offer.
Benefits of Lavender
Calming
Relaxing
Balancing both physically and emotionally
Improves mental accuracy and concentration
Helpful to support healthy immune function
Benefits of Lemon
promotes clarity of thought
known to support the livers natural detox processes
stimulates the immune system
improves memory
increases relaxation
helps with digestion
helps with circulation
I am so excited that me and my team over at Oily Abundance are sharing with you an entire week of fantastic summer time popsicle recipes to help you to celebrate summer with essential oils.  I hope you enjoy our Beat the Heat Summer Popsicle series this week.  Each day there will be a brand new popsicle recipe for you to try out on your family.  Make sure you report back and let us know what you thought of our creations!

Honey Lavender Lemonade Popsicles
Ingredients: 
3/4 cup freshly juiced organic lemon
1 3/4 cup filtered water
5.5 heaping Tablespoons local raw honey
1 drop lavender essential oil (I purchase mine here)
1 drops lemon essential oil (I purchase mine here)
Directions:
Pour all ingredients into a blender.  Mix well and pour into popsicle molds.
Freeze until solid through and enjoy!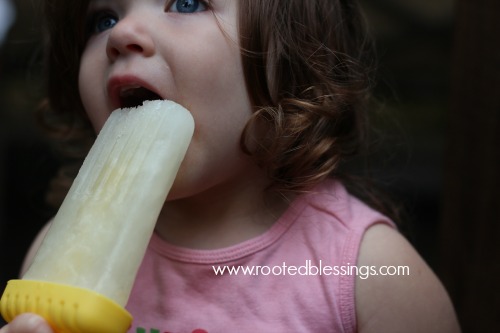 It is amazing what you can do with essential oils isn't it?  Coupled with a good diet they really can help you to have the healthy family that you desire to have.
If you ready to jump into the amazing world of essential oils make sure you click here and check out how to get started.   And, if you sign up with us we will personally teach you how to have a successful oily business. Check our new Oily Abundance website here.  
Tomorrow, don't miss Kate over at Real Food RN she is going to reveal her recipe for Chocolate Mint Popsicles!  Yum, I can't wait!
And, don't miss all the other fantastic recipes this week in the Beat the Heat Summer Popsicle Series. 
Tuesday: Chocolate Mint Popsicles at Real Food RN
Wednesday: Orange 'Cream'sicles from Beets and Okra
Thursday: Mango Lassi Popsicles at Happy Healthnut
Friday: Lemon Berry Popsicles from The Skinny Pear
Like this post?  Click here to pin the image below!