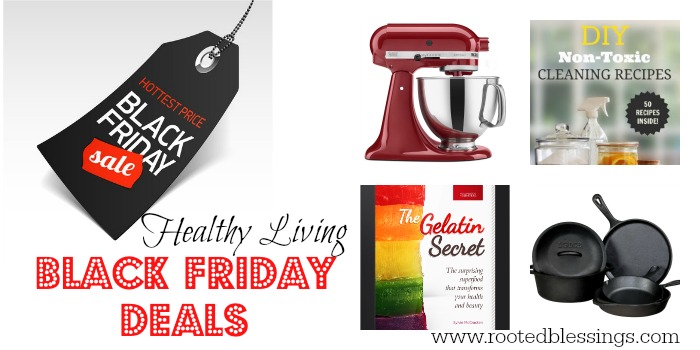 Thanksgiving is over and it is Black Friday again! Although I don't LOVE braving the crowds and being out shopping on Black Friday I DO love amazing deals!  I'd mic I know you are getting completely bombarded with Black Friday deals today so I wanted to hand-pick my very favorites ones out there for you!  Take a look through each of these deals and see what will help you and your family have a very healthy holiday season and start to 2015!
Are you ready to have a happy, healthy, and wonderful holiday season and 2015?  Check out these life changing, holiday deals!
Here's to good health for you and your family! 

The Gelatin Secret
Ready to take your health to the next level?  This one is one of my FAVORITES!!!! Sylvie McCraken's ebook, The Gelatin Secret shows you just how this ancient superfood can help you upgrade your health and lead you to a healthier, more energetic life. This ebook explains exactly how gelatin can help with your bones, joints, gut, skin, teeth, mental health, and even weight loss. Includes over 45 amazing sweet and savory gelatin recipes that make it a cinch to include this super food in your day to day diet, plus gelatin recipes for your hair and skin!   We actually included 2 of those right into our holiday meals! Click HERE to find out more.
Retail price: $24.97 Sale price: $8.24
Coupon code: BLACKFRIDAY14
---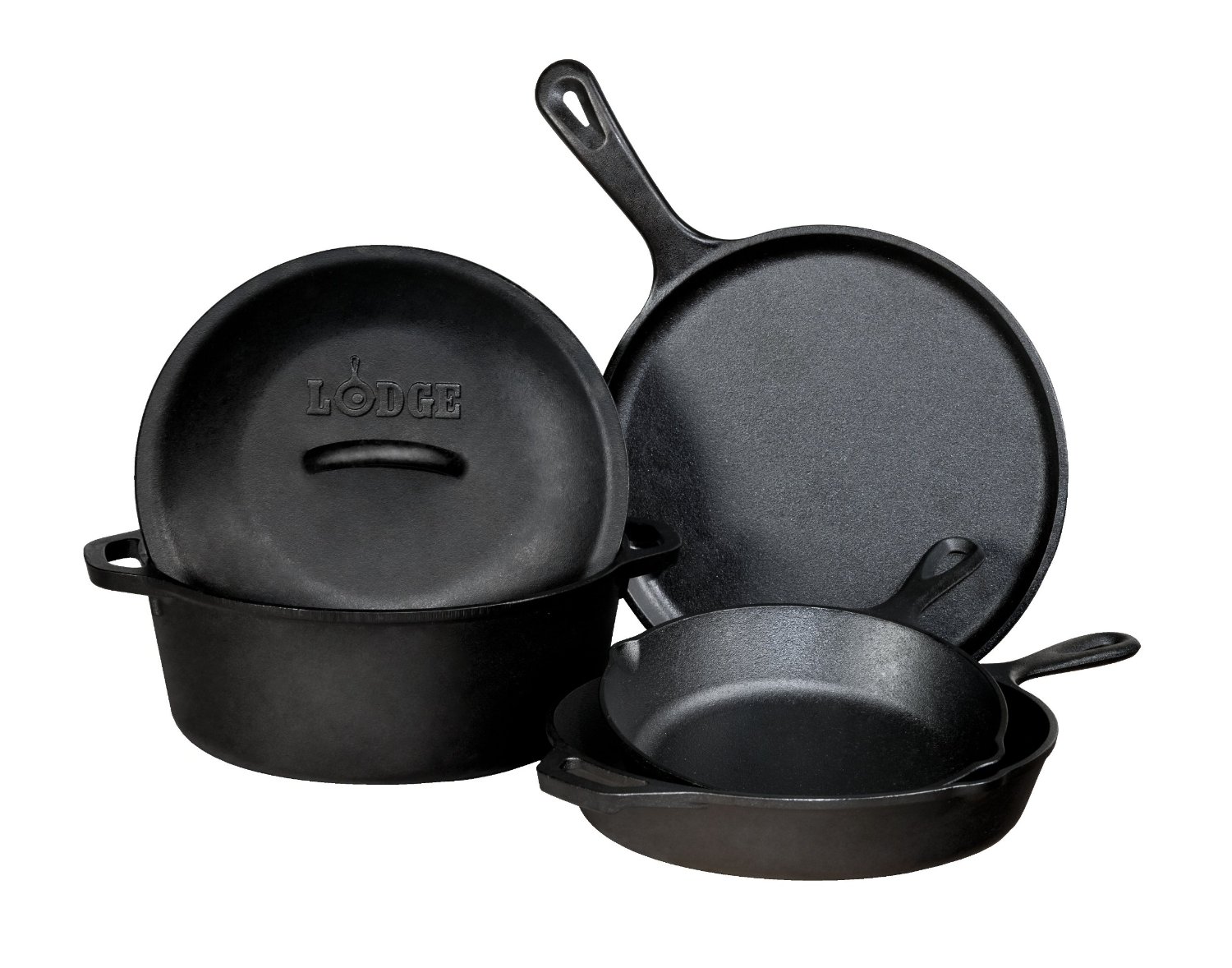 Cast Iron Cookware
Cast Iron is such an amazing cooking option!  I LOVE non-toxic cooking with my Cast Iron pots and pans!  They are my favorite solution to a natural non-stick surface!  I also use them frequently to warm food in my oven instead of using a microwave oven.  I just pop the food right in the pan and stick it in the oven!  Easy peasy!  They are also fantastic for cooking plantain brownies and more! Click HERE to snag this amazing deal!
Retail Price: $150.00 Sale Price: $88.22
No Coupon Code Needed
---

Autoimmune Paleo Cookbook
By Mickey Trescott
This is a top pick of many of my clients. The Autoimmune Paleo Cookbook includes 112 delicious recipes fantastic for anyone on the strictest phase of the Autoimmune Protocol–no grains, beans, dairy, eggs, nuts, seeds, or nightshades. Inside you will find delicious recipes and meal plans! With the Autoimmune Paleo Cookbook as your guide, you'll be inspired to take your health into your own hands–finding better health in the face of autoimmunity, while enjoying every bite. Find out more HERE.
 Retail price: $17.00 Sale price: $8.50
Coupon code: BLACKFRIDAY
---

DIY Organic Beauty Recipes 
By Heather Dessinger
Did you know that there are 84,000 chemicals on the market today?  This includes many of the beauty care products that you find sitting on the store shelves.  Since our skin absorbs more than 60% of what we put on it of what we put on it, it is SO important to only use wholesome healthy products to reduce your over all toxic burden. If you are looking to kick toxins out of your beauty care regimen and replace them with wholesome healthy products I urge you to check out this awesome ebook.
Heather Dessinger, author of the Mommypotamus book personally hand tested every single recipe in this book to make sure they are the highest quality recipes out there.  I love them and will reference this book often.
My two favorite recipes are the Sweet Orange and Honey Shampoo, and the Shine Boost Rinse.  There are also many other awesome recipes such as 'Man Stink Killer' and Citrus Splash All-purpose cleaner.
Click HERE to snag this amazing deal.
Retail Price: 24.95  Sale Price: $12.48 
Coupon Code: BLACKFRIDAY
You save 50%
---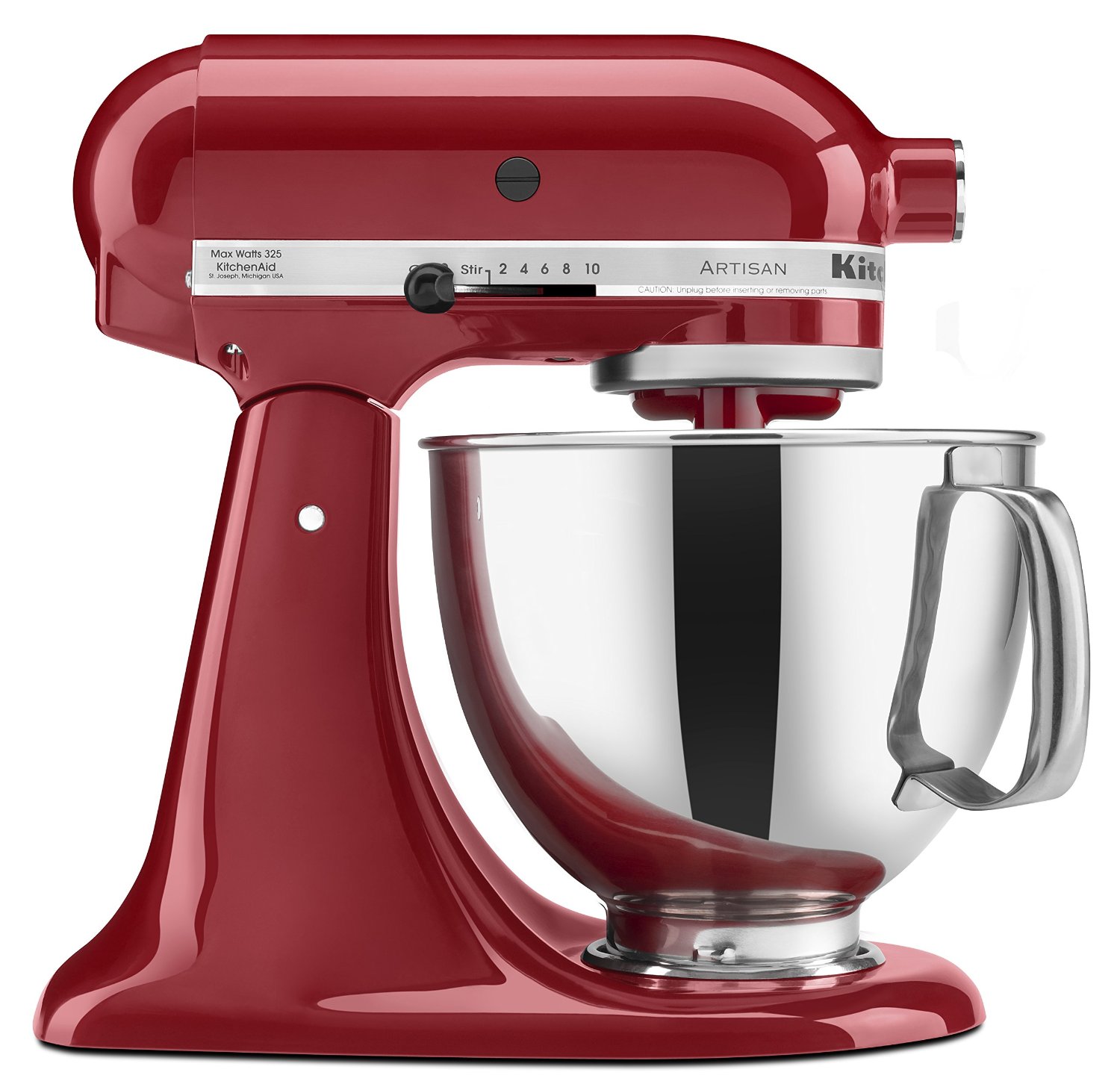 Kitchen Aid Stand Mixer
My Kitchen Aid Stand Mixer is FANTASTIC!  Great whipping out fantastic holiday recipes!  I love this one even more than mine because there is a handle on the mixer bowl.  LOVE IT!  I use my Kitchen Aid Stand Mixer all the time, it save so much time in the kitchen.  Today is a super fantastic deal on the Kitchen Aid Stand Mixer.  TONS OF COLORS TO CHOOSE FROM!  Check it out!  Click HERE to check out the Kitchen Aid Stand Mixer on Sale!
Retail: $495.00 Sale Price: $275.oo
No Coupon Needed. 
---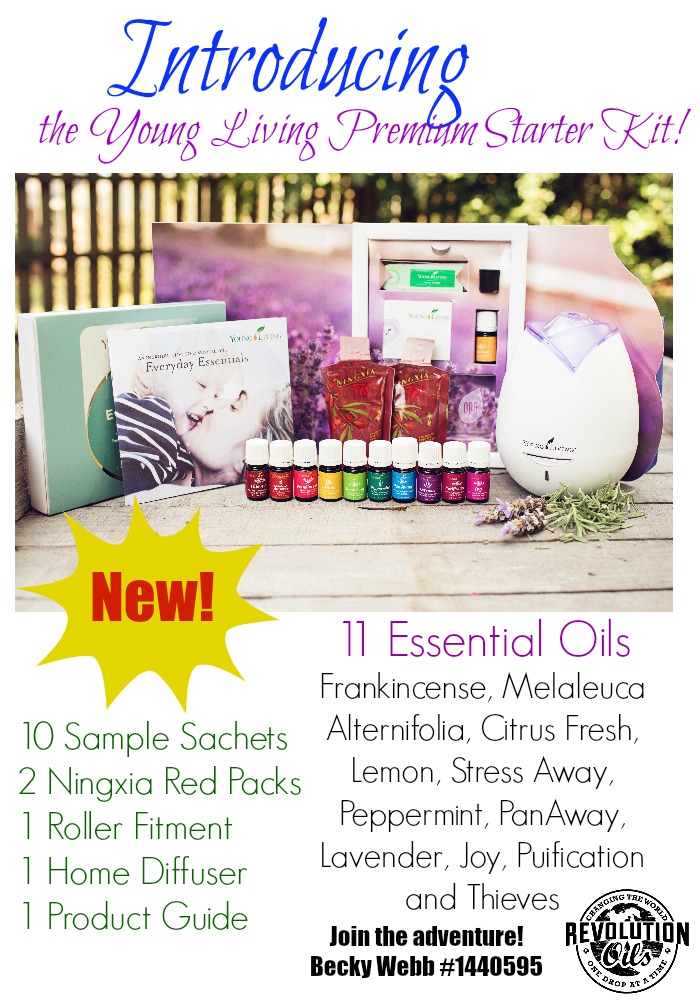 Young Living Premium Starter Kit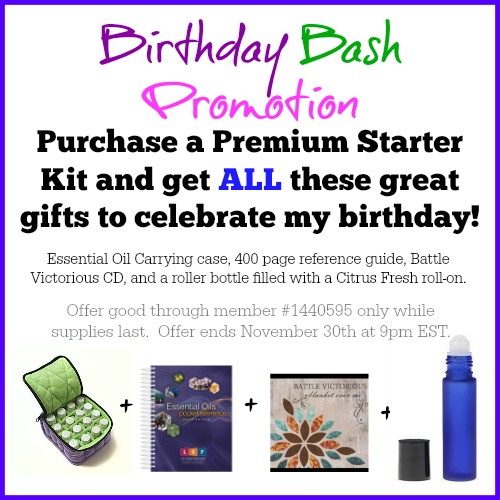 Get started with life changing essential oils!  I love being part of this company because every single day I hear testimonial after testimonial how these essential oils are making it easier for people to step into natural health and a healthier life.  I experience so much joy from telling others about these amazing gems!  If you decide to purchase a Young Living starter kit you get all the goodies listed above PLUS great gifts from me.
Purchase a Premium Starter Kit with my member number #1440595 now through Sunday evening 9pm EST  cyber Monday night at midnight EST (sale extended).   You will receive an essential oils carrying case, 400 page Quick Reference guide to help you get started with essential oils, Battle Victorious CD (limited quantity), and a Citrus Fresh roll on.  This is over $50 worth of extra goodies!
Get Started on our Revolution Oils team with Young Living and gain access to all our learning communities and resources by signing up HERE.
And, don't forget to join in on our Thieves Kit giveaway HERE.
---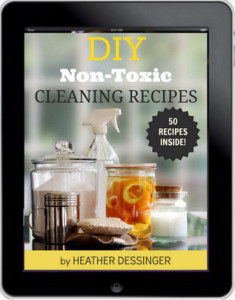 DIY Non-Toxic Cleaning Recipes
Here is another great DIY book on sale for 50% off from Heather Dessinger of Mommypotamus!  Decrease your toxic burden by making your very own cleaning recipes.  Not only do I think it is important to decrease the toxic burden in the home, but I don't like to have toxic products around my home that my children can get into and ingest.  These fantastic non-toxic recipes are easy to make and amazing for a sparkling home.  Click HERE to get Heather's book for 50% off! 
Retail: $24.95  Sale: $12.48
Coupon Code: BLACKFRIDAY
Like these sales?  Click HERE to pin them for everyone to see!