I don't know about you, but I love me some good deals!
I don't really do Black Friday shopping in the stores, but if it is online I'm all over it.
Here are some of my most favorite Black Friday deals!
Some of my favorite kitchen products are on sale and so are some really fabulous ebooks. Check out the sales that are going on below!
This post contains affiliate links. If you purchase through any of these links I make a small commission! Thank you so much for allowing me to give you this free online information by your purchase!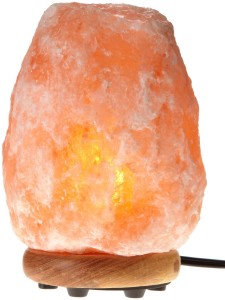 These Himalyan Salt lamps are 52% off this weekend!  Salt lamps act like an ionizer and will purify the air around it. Salt lamps such as this one can purify the air of smoke, pet dander, pollutants and other things that are harmful in the environment.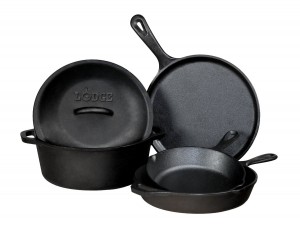 I mentioned this deal on my facebook page a few days ago because it is so fantastic!  And, it is still available!  Get this amazing Lodge Cast Iron cookware set for only $65.
Normally $150 this is a 57% savings!!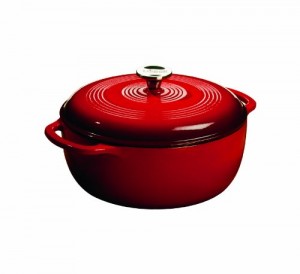 Get this Lodge enameled Dutch oven for an AMAZING price!  Right now, get this Dutch oven for $59.99!  Normally $118, you save 49%!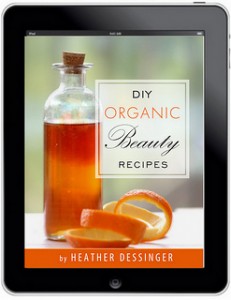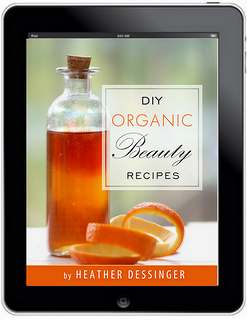 DIY Organic Beauty Care Recipes is one of my favorite ebooks. It really is amazing!  It has more than 50+ recipes for a non-toxic beauty regimen.  Many of the recipes are super duper easy.  Not only are they easy they work great.  I wash my hair with the Mommypotamus orange honey shampoo on a regular basis.  You will love this book.  If you don't, you can come after me.
Save 50% today with code : BLACKFRIDAY    
$24.95  $12.48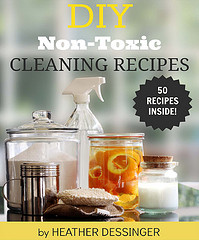 Another great book by Mommypotamus, DIY Non-Toxic Cleaning recipes are fabulous recipes for a happy, clean, home.  This recipes are super easy to  make and there is everything from all-purpose cleaner to goo-gone in this rockstar book.
Get it for 50% off today with sales code BLACKFRIDAY
$24.95  $12.48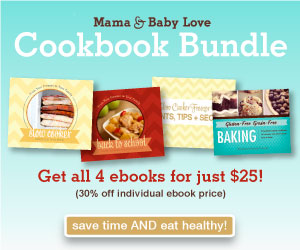 Don't miss out on this awesome ebook bundle from Stephanie over at Mama and Baby Love! She's offering 50% off until December 3rd. Get all 4 of her awesome ebooks for just $12.50!    She makes cooking healthy food easy while living a busy lifestyle.   This sale ends December 3rd so Hurry!
Books Included:
From Your Freezer to Your Slow Cooker Freezer Recipes
Gluten Free/Grain Free Baking Recipes for Mamas who Don't Know How to Bake
From Your Freezer to Your Slow Cooker, Back To School Slow Cooker Freezer Recipes
Slow Cooker Tips and Tricks
No Coupon needed!  Grab this great deal!
    It is back by popular demand!  The Ultimate Healthy Living Bundle!  Get 86 ebooks and lots of other perks for just $29.97!  You can read more about it in this detailed post here.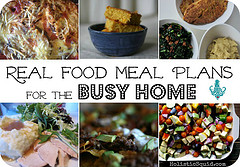 Holistic Squid offers both Real Food & Paleo Meal Plans for the busy family.  I LOVE these meal plans!  Emily does a fabulous job of not only planning meals that you and your family will LOVE to eat, but she is great at recycling left overs.  This meal plan WILL save you money!  Promise!  And, there are two great plans to choose from: Real Food & Paleo!  Get these meal plans for 50% off now through Monday with code BLACKFRIDAY.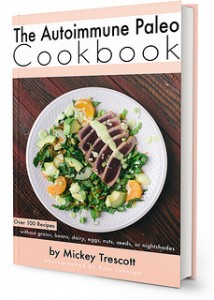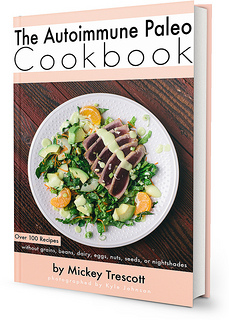 Get The Autoimmune Paleo Cookbook for 30% off today using code LEFTOVERS!  That is a great price for a beautiful book!