I am sure you've heard the buzz about essential oils.  
If you haven't heard the buzz then surely you have heard the murmurs.  It seems as though everyone is wanting to get their hands on essential oils these days.  Between Facebook and Pinterest I'm seeing dozens of essential oil posts each day.   Whenever I post a essential oil testimonial on my personal Facebook page many of my friends are always asking more questions about essential oils: how do I use them, what oils are good for what health struggles and where do I get them?   I also get lots of questions about essential oils from people who are rather new to natural or holistic health and may even be skeptical about essential oils, and want to know more about the science behind the oils.
Are essential oils a "magic pill"?
I think this is where people become such skeptics before trying them… thinking that people claim that essential oils are the end all be all to each of your health problems.  It is true that everyone wants essential oils because they can work very quickly if used properly.   I honestly don't believe in magic pills, I believe that it takes work to be healthy.  I don't think that there is any "magic pill" or magic diet for that matter.  True health is a pursuit of a healthy lifestyle.  I do think that a proper diet with a good Nutritional Therapy protocol along with essential oils can truly support the body to do major healing that it needs to do.  But, even though these oils may not be a "magic pill" which contain instantaneous good health that doesn't mean you won't at times see immediate results while using them.  Many times you will!
…that doesn't mean you won't see immediate results.  Many times you will.
So, you might be thinking "Yeah, ok Becky, so they aren't a magic pill. But, do they really work?"
The answer is YES they do work.  100% therapeutic grade high quality essential oils can have a fantastic impact on supporting the body to heal.  There is TONS of valid medical research to support the use of essential oils and their therapeutic and healing effect that they have on the body.  Just go to pubmed.gov.  As always, I do recommend changing your diet and cutting out processed food and refined sugars just to jump-start the healing process in the body.  If possible, work with a Nutritional Therapist for additional support and to help you take healing steps.  My family does use essential oils regularly to substitute over the counter drugstore medications.  We use essential oils as headache remedies, to cope with stress, to increase concentration or focus, and to quickly heal from the cold or flu and much more.
What are essential oils?
Properly extracted essential oils are low steam distilled from leaves, stems, flowers, bark, roots or another element of a plant or cold pressed from the rind in the case of citrus oils.  Essential oils are quite literally the life blood of the plant.  Powerful medicinal properties of the plant are packed into this aromatic, volatile liquid or essential oil that holds the therapeutic powerhouse of that specific plant from which it was extracted.  Essential oils are very concentrated and a little bit goes a very long way.  The chemistry of essential oils are complex.  I won't go into that here for this beginners post.  But, for those of you who want to dive a bit deeper, I can put together a post with more complexity in the future.
Did you know that many of our modern pharmaceuticals are synthetic versions of botanical plants?
Many of our modern day pharmaceuticals contain properties that have been synthetically reproduced from plants.   Willow and other salicylate-rich plants have long been used in order to relieve fever and ease pain, this is where we get common day aspirin (source).  Plants such as these and many others have been successful at healing the human body since the beginning of time. Essential oils themselves date back to ancient times.  Baby Jesus was brought Frankincense, and Myrrh, both were used by the ancients for healing and religious ceremonies.   Essential oils have been used for thousands of years for their healing benefits and more and more research continues to be done today to confirm their healing benefits.
Why essential oils and not herbs?
I love to use herbal remedies with my family.  We have found that using plants in order to support the body to heal from sickness has been extremely beneficial with out the side effects of pharmaceutical drugs. In the winter time we often stock up on elderberries and restore our body from sickness with this powerful herb.  And, essential oils are herbs, but they are a very powerful extract of a herb.
Due to the distillation process, essential oils are much more concentrated than herbs and their healing properties enter into the blood stream more quickly putting the body on the fast track to healing.  It takes a large volume of a herb to produce an essential oil .  We do use both herbs and essential oils, but I have found that I notice a much quicker benefit from using essential oils, and unlike herbs essential oils don't oxidize or go rancid and have powerful antimicrobial properties to support the body. Plus, diffusing essential oils have a profound effect on body function and brain healing. Many studies confirm the healing benefit of using essential oils aromatically.
Want to know more?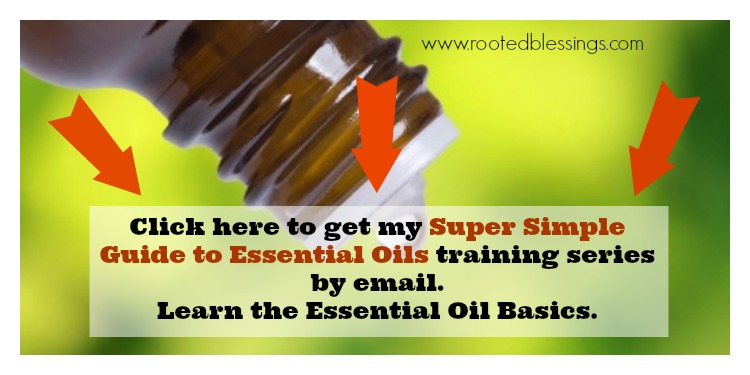 Later in this Series we will be talking about:
How to Find Essential Oils Worth Purchasing
Essential Oil Methods of Application
Essential Oils Safety
Basic Chemistry of Essential Oils
Essential Oils to Always Keep On Hand
Advanced Essential Oils – What to add to your collection next
Make sure you click here to get the Getting Started with Essential oil series emailed to you.
Like what you are reading?  Click here to pin this post.