Are you looking for something to support your healthy immune system this winter?
I always like to recommend a proper traditional diet as well as a few other things in order to keep the body healthy, but I am a major fan of using essential oils to keep that healthy life on track.  Sometimes, even a healthy body needs support.  I also recommend starting with gut healing support, and some Chiropractic adjustments right alongside your essential oil protocol.  
There are many essential oils that have an array of functions, but these are my top 5 oils and blends to stock up on to keep your immune system supported.  If you are interested in purchasing oils like these or would like to know more, click here.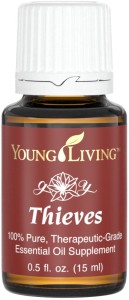 Thieves Essential Oil – Tell me you've heard of the magic of thieves oil, right?  Ok, it isn't really magic, it just works exactly as nature intended.  This fantastic blend of clove, lemon, eucalyptus radiata, and rosemary has fantastic powers that support the body's natural wellness ability.
Yup, it sure does.
I love to use it in an immune enhancing bath to keep your body functioning properly.  Or, you can dilute it in coconut oil and rub it on the bottoms of your feet and/or down your spine.  It also works well diffused.  Young Living also can get you a cleaning product made with this oil or you can make one yourself like this DIY All-Purpose Cleaning Spray.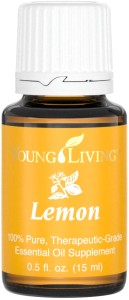 Lemon Essential Oil –   It can help encourage natural liver function by taking it internally and do a host of other things.  Using lemon EO on a fairly regular basis can help the body's natural elimination process.
Drink a drop of lemon essential oil in a small glass of water in the morning to begin a natural cleanse (Young Living is one of the purest if taking internally).  If starting to feel like something is not quite right, just mix a drop of lemon essential oil in a carrier oil and apply over the liver.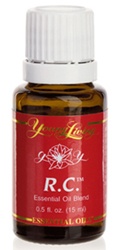 RC – Besides Thieves oil, this just may be one of my favorite essential oils used most in the winter time. I'm so glad I ended up buying this fantastic oil by accident.  I didn't even know what it was for a long time time.
This oil is wonderful for helping you breathe easier.
RC is a lovely winter blend of Eucalyptus globulus leaf oil, myrtus communis oil, pine leaf oil, marjoram leaf oil, eucalyptus radiata leaf oil, eucalyptus citriodora leaf oil, lavender oil, cupressus sempervirens oil, tsuga canadensis leaf oil, and peppermint oil. ALL THAT EUCALYPTUS!  Amazing!
Important Note: Eucalyptus is cautioned in small children by many aromatherapists and herbalists.  I have used it on my children many times, but some aromatherapists say it is not safe.  I would use caution with it and not use it directly near their face.  You may want to avoid it if you feel uncomfortable with using it.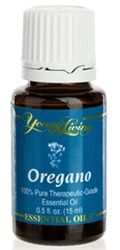 Oregano Essential Oil – Oregano oil if often known for it ability to enhance immune function, its antioxidant properties and its support for the respiratory system.  This natural gem is always a good tool to keep on hand for those who need it.  It can also be used as flavoring for recipes.  Bonus!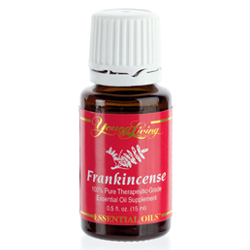 Frankincense –  Is wonderful for topical application.  Just Google it to find out some great information on its uses. There are many!!
ImmuPower –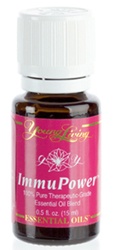 ImmuPower contains Hyssop, mountain savory, cistus, ravensara, frankincense, oregano, clove, cumin  and Idaho Tansy (Tanacetum vulgare).  It can be wonderful diffused into the air or rubbed on the skin.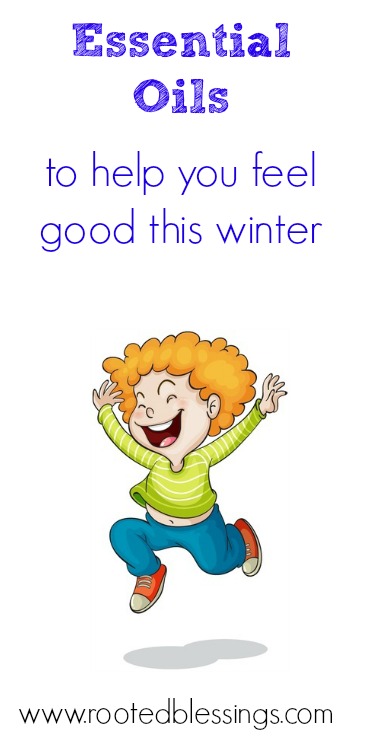 If you are new to our 31 Days to a More Healthy, Vibrant Family for the month of January make sure you check out the rest of the series.
Day #4 Caring for Children's Health
Day #5 Taking Care of Yourself