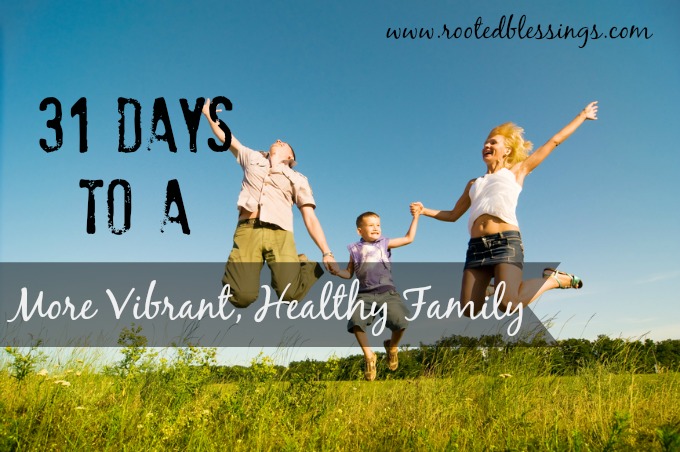 I am so excited about what 2014 is going to bring for you and your family.  Your family can be healthier, happier and more vibrant in just 31 days from now as you make plans and follow through with your health goals.  Often changing your lifestyle can be a challenging road, but you will be stronger for it.  Your body and your family will thank you for a renewed sense of health and well-being. 
Join me here at Rooted Blessings for our 31 Days to a More Vibrant, Healthy Family in order to experience a full family makeover during the month of January. If you have missed the first couple of days of the challenge click on over to the previous posts listed here:
31 Days to a More Vibrant, Healthy Family | Introduction
31 Days to a More Vibrant, Healthy Family | Pantry Challenge
Today, I want to share with you some fabulous resources that you can take advantage of while you are on this incredible road to total body and family healing.  It doesn't matter if you are brand new to a wellness centered lifestyle or if you have been around it for a while.  It is time to stock up on resources to kick-start your year to fantastic health.
Since it is very important that we are all have our arsenal of valuable resources, I really don't want to miss the opportunity to tell you about this sale going on.   The more cookbooks, and valuable reference material you have, the easier it will make your transition to health.  Remember our day 2 pantry challenge?  Many of these resources can help you start replacing some of those processed food favorites that come in boxes in your pantry.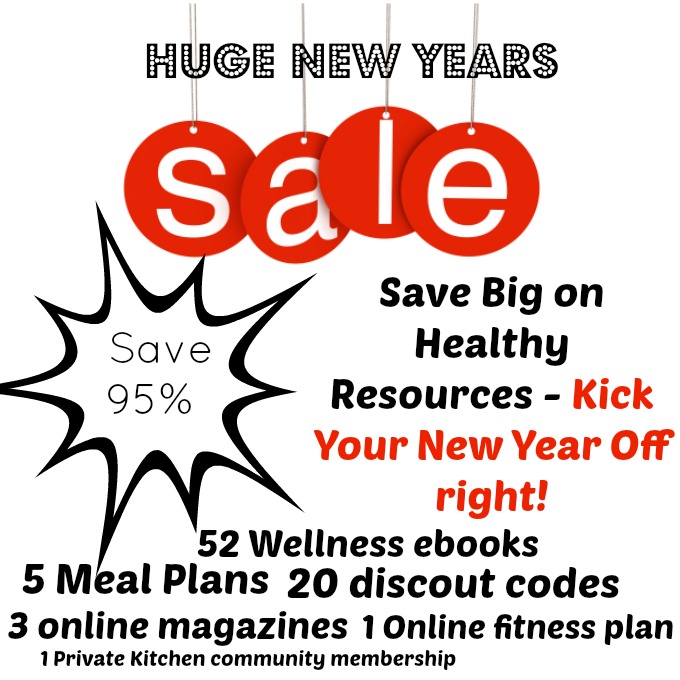 This sale is a short one!  You have only 90 hours to make your purchase.  So, let's dive in to see all the great resources that you will get to kick your new year off right.
Purchase now and get $886.78 of Health ebooks & goodies for only $39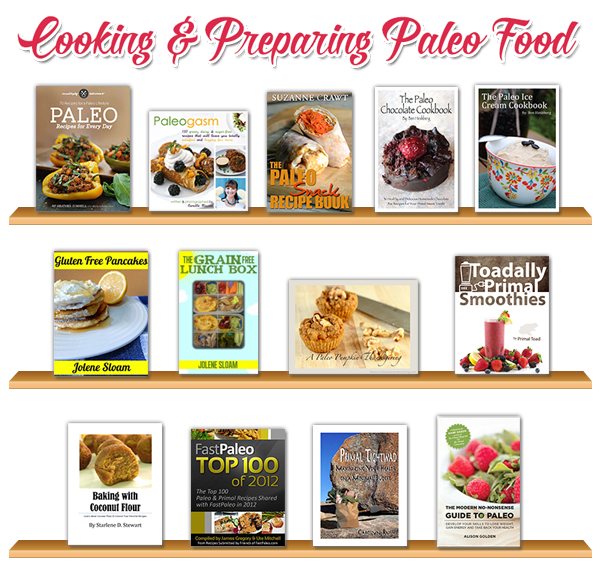 Cooking & Preparing Paleo Food
Paleo Everyday ($8.99 value)
Paleogasm ($30 value)
Paleo Snack Recipes ($17 value)
Paleo Chocolate ($4.99 value)
Paleo Ice Cream ($5.99 value)
Gluten Free Pancakes ($4.99 value)
The Grain Free Lunchbox ($9.95 value)
A Paleo Pumpkin Thanksgiving ($5 value)
Toadally Primal Smoothies ($9.99 value)
Baking with Coconut Flour ($18.95 value)
FastPaleo Top 100 of 2012 with Bonuses ($14.97 value)
Primal Tightwad:Maximizing Your Health On a Minimum Budget ($14.95 value)
The Modern Non-Nonsense Guide to Paleo: Shopping, Kitchens, Lunches ($10 value)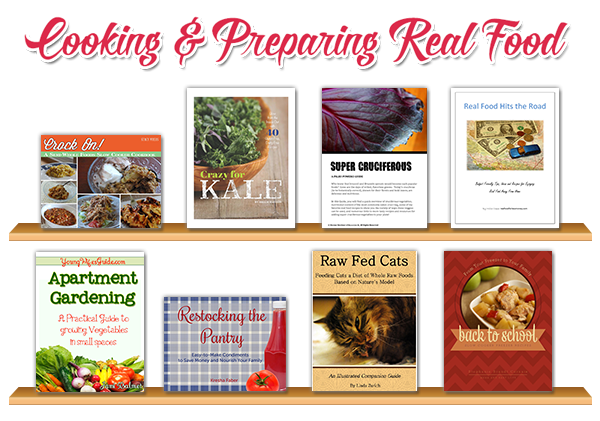 Looking & Preparing Real Food
Crock on Cookbook ($5 value)
Crazy for Kale ($5.99 value)
Super Crucifercious ($6 value)
Real Food Hits the Road ($14.95 value)
Apartment Gardening ($5.95 value)
Restocking the Pantry ($10 value)
Raw Fed Cats: Feeding Cats a Diet for Whole Raw Foods ($9.99 value)
Back to School Slow Cooker Freezer Recipes ($4.99 value)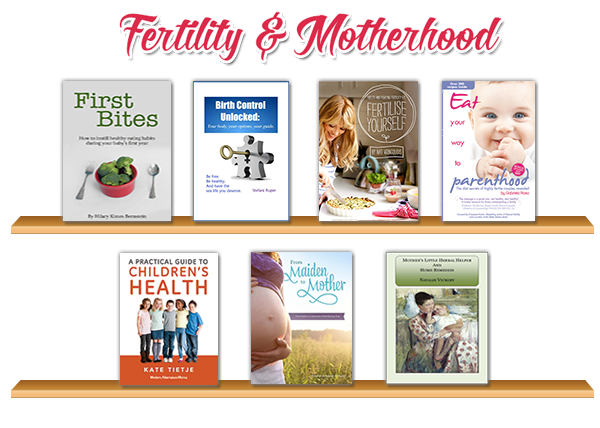 Fertility & Motherhood
First Bites ($9.99 value)
Birth Control Unlocked ($14 value)
Fertilise Yourself ($19.95 value)
Eat Your Way to Parenthood ($35 value)
A Practical Guide to Children's Health ($17.95 value)
From Maiden to Motherhood ($6.99 value)
Mother's Little Herbal Helper and Home Remedies ($12.50 value)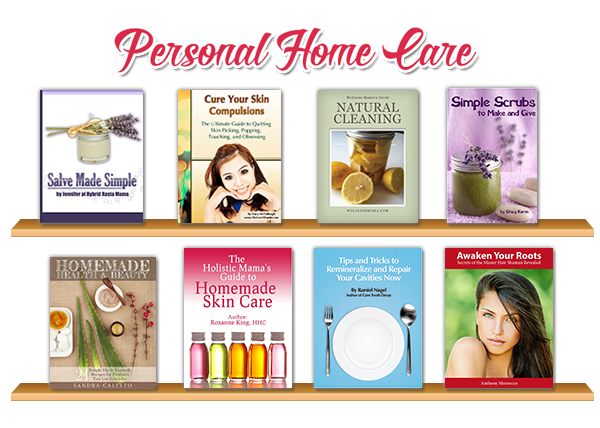 Personal Home Care
Salve Made Simple ($7.95 value)
Cure Your Skin Compulsions ($19.95 value)
Natural Cleaning ($14.00 value)
Simple Scrubs to Make and Give ($3.99 value)
Homemade Health and Beauty ($4.99 value)
The Holistic Mama's Guide to Homemade Skincare ($19.00 value)
Tips and Tricks to Remineralize and Repair Your Teeth ($12.95 value)
Awake Your Roots: Secrets of a Natural Hair Shaman ($29.95 value)


Informational
Exuberant Animal (9.99 value)
Common Sense Health ($8.95 value)
Change Your Body, Change the World ($9.99 value)
A Brief Guide to Intuitive and Mindful Eating ($2.99 value)
Sow, Planting the Seeds for Health, Well-being, and Superhero Life ($5.55)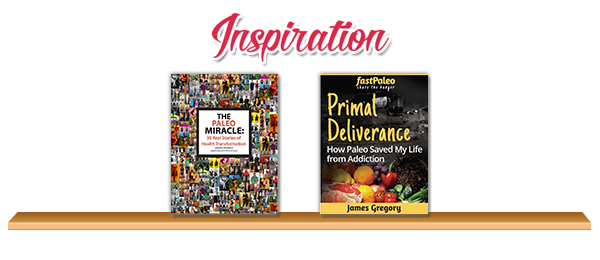 Inspiration
The Paleo Miracle ($19.99 value)
Primal Deliverance ($14.97 value)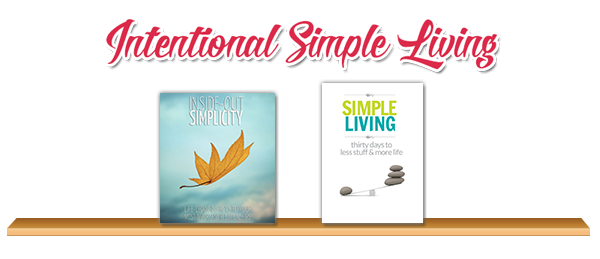 Intentional Simple Living
Inside-Out Simplicity ($2.99 value)
Simple Living: 30 Days to Less Stuff and More Life ($2.99 value)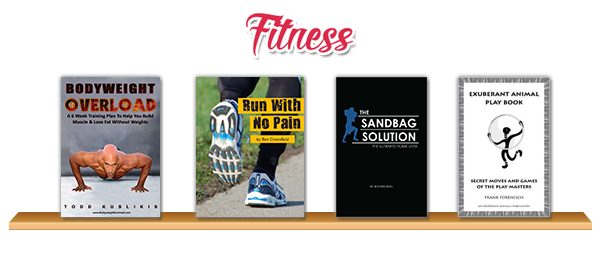 Fitness
Bodyweight Overload ($19.99 value)
Run with No Pain ($17.00 value)
Sandbag Training ($6.99 value)
Exuberant Animal Playbook: Secret Moves and Games of the Playmasters ($9.99 value)
Everyday Paleo Lifestyle and Online Fitness Program ($20 value)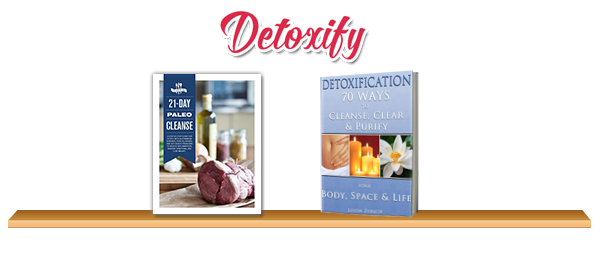 Detoxify
21 Day Paleo Cleanse ($25 value)
Detoxification: 70 Ways to Cleanse, Clear & Purify Your Body, Space & Life ($9.99)
Meal Plans/Food Community
4 Months of Plan to Eat Meal Planner ($19.80 value)
2 Months of PrimalPal Membership ($19.98 value)
6 Months of Paleoista Meal Plans ($59.99 value)
$16 Off Any Once a Month Meals Pro Membership
1 Month of Trdishen Premium Membership ($15 value)
$1 for 1 Month of a Membership to Camille's Kitchen online Private Community ($37 value)
Online Magazine Subscriptions
Paleo Living Magazine: 3 Months – 7 issues($27.93 value)
Healthy Recipes Magazines: 3 Months – 7 issues ($34.93 value)
Paleo Magazine: 12 months – 6 issues ($14.99 value)