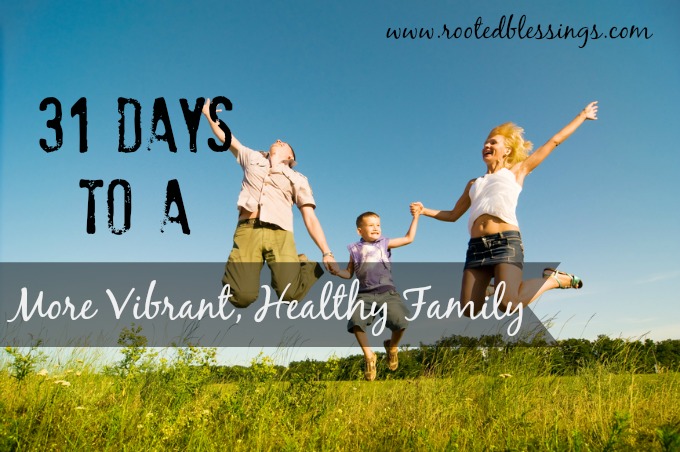 Let's Talk About Having A Healthy Child for a Minute…
I know that you want your children to be really healthy, otherwise I don't think you'd be reading this post. Sadly, health in our culture is not experienced quite enough – chronic food allergies, runny noses, re-occurring ear infections are far from healthy, but they are considered normal. If I had a quarter for every time I've heard a parent say, "My kids are healthy, they only have normal health problems like ear infections." I'd be rich!
Yes, I do believe that children need to build up their immune systems. I do think it is ok and good for children to get sick sometimes. But, should they really get sick that often? Are re-occurring ear infections, the removal of tonsils, routine antibiotics, tube surgeries, behavioral problems and the like really normal?
I don't think so.
I work with clients on a regular basis to help clear up many of these problems with success! I've helped clear up many of these problems with my own children with success!
And, I know that you can too!
A Practical Guide to Children's Health by Kate Tietje ($17.95) is a fantastic reference guide to raising healthy children. It is a simple book to use and navigate. It can be read both cover to cover or used as a quick reference guide. She includes three main areas of healthful living: food, health and environment. You will find information on nearly every topic imaginable from allergies, sleep problems, OTC medications, herbal remedies, car seat safety and more. I really love that she includes well researched health information and bonus healthy recipes. Kate sites over 300 sources for her information which comes mainly from medical journals.
I really enjoy her book because I feel as though a bulk of the information she shares in this book is what I would be happy to share with my own clients and friends.
There is too much conflicting information out there and I doubt you have enough time to sift through it all. Thankfully, Kate as done a lot of the sifting for you and I agree with much of her philosophy.
Kate's book is normally $17.95, but right now you can purchase her book in the Harvest Your Health ebook bundle. This is a fantastic deal. For close to 20 more dollars you can get 52 wellness ebooks, 23 discounts, 5 meal plans, 3 online magazine subscriptions, 1 month of an online fitness plan, 1 Private online Kitchen Membership. This is an $887 value.
Other Great Resources in this bundle to sharpen your natural Parenting Skills: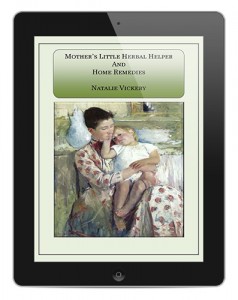 Mother's Little Herbal Helper Home Remedies
This book includes over 50 home remedies and information on prevention, nutrition, plant medicines, making herbal preparations and much more. Whether you're just starting out with herbs or merely interested in learning about tried and true herbal and natural remedies for your family, "Mother's Little Herbal Helper and Home Remedies", is the book for you.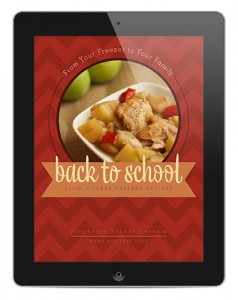 From Freezer to Your Family: Back To School Slow Cooker Freezer Recipes
Wholesome, easy meals for your family can be yours starting now. This ebook has 6 brand-spanking new slow cooker freezer recipes. They're all in season recipes, so they are perfect for the cool weather and serving your family a warm, hearty, delicious, and nutritious meal.
This sale is a quickie (it ends January 6). So, click on the green button to learn more!


Assignment #3
Do you have a natural medicine cabinet? For me, healthy whole food is part of our natural medicine cabinet. It is important to support each cell in the body to do what it was designed to do through proper nourishment. We RARELY have any conventional medicine in the house any longer. It took a little time to get to this point, but I am so grateful that we are here now.
My "medicine chest" is filled with herbal tinctures, essential oils, homeopathic medicines, and supplements. These are all tools that properly support your body to heal instead of band-aid a symptom.
When we have stuffy noses I use immune boosters to support the body and essential oils to clear the stuffy. When we have teething issues I use clove essential oil to numb the gums.
Think through all the medicine you have in the house and how you want to replace it. You can always ease in with herbs to start or essential oils are a very nice and easy transition. We will be talking about more of those things this month.
This post is part of our January series on 31 Days to a More Vibrant Healthy Family. You can sign up for daily updates here.
Tell me what you would like to learn more about and why? Do a little search of herbal children's remedies, essential oils for children or purchase Kate's book to get lots of information in one sitting.