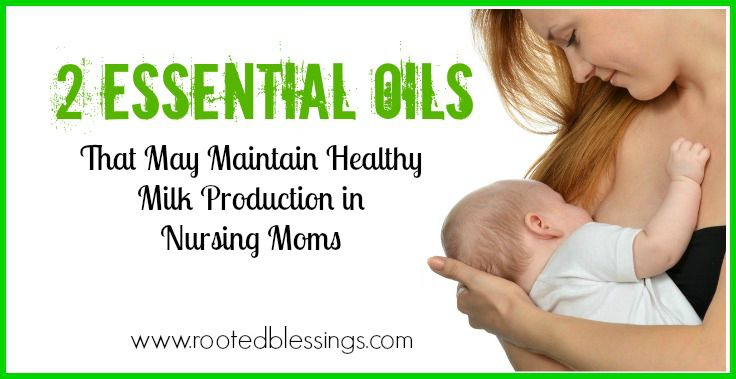 Having a baby is such a blessing!  It is such an exciting moment to welcome a new little one into your home.   As mothers we want what is best for our children to grow and thrive.  Nursing can be a wonderful way to give our children our very best, our milk.  All nursing mother's want to provide a healthy milk supply for their nursing babes.  
Thankfully, there are several natural tools we can use to keep mom's milk supply at its best. 
Traditionally, fennel seed has been part of herbal blends for Mother's Milk Tea and has been known to support the body and help her maintain healthy lactation.  Fennel can also be helpful in aiding in digestion for both mom and baby.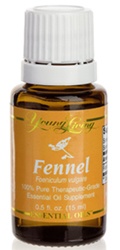 Fennel Essential Oil is a potent extract from the plant and can be very helpful  to support the body to help maintain healthy milk supply in mom.  At times, this essential oil may be more helpful than simply a tea made from the plant because the oil is so potent.
To Use:  Apply on the breasts and around the lymph area (but not while nursing or near baby's face).  Also apply on the spine at breast level.  You can dilute 1-2 drops in 2 T of a carrier oil like Coconut oil or a cold pressed, unrefined avocado oil.  Make sure you are using an 100% pure trusted brand therapeutic grade essential oil.   I often like to use Young Living Oils because I know I can trust the purity and quality.
Important Note:  Fennel should not be used more than 10 days in a row.  It is known to increase flow through the urinary tract.  Use 10 days and then take several days off in between and if treatment is still needed resume use.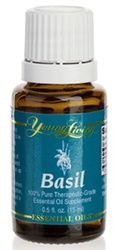 Similar to Fennel oil, Basil essential oil is also known to help nursing mother's maintain a healthy milk supply.  It can be used the same way or mom can blend the two and apply to the breast and down the spine.  Basil does not carry the same warning as Fennel and can be used for more than 10 days in a row.   It may also be helpful to dilute in a carrier oil before applying.
Important Note: When applying to the breast tissue be careful not to apply to the nipple area.  Some essential oils advise not to be taken internally. Young Living Oils can be taken internally, but I would not recommend giving them internally to a young infant.
If you are interested in more information on how to order Young Living Oils click here. If you have any questions about these oils please leave a comment below.
Click here to Pin this article so others know about this amazing use of essential oils!